Watch the live stream here
Play, watch or download the latest messages from Living Waters Church
Sep 12, 2021

30-60-100-Fold Increase (Matthew 13) | Stephen Riley

Sep 5, 2021

The Kingdom of God is on the Move (Matthew 13) | David Rock

Aug 29, 2021

What in the World is Going On, Part 2 | Stephen Riley

Aug 22, 2021

What in the World is Going On? | Stephen Riley

Aug 15, 2021

And You Will Find Rest for Your Souls | Stephen Riley

Aug 8, 2021

No More Games | Stephen Riley

Aug 1, 2021

Special Guest George & Baht Rivka Whitten

Jul 25, 2021

The Call to Discipleship, Part 3: Is He Worth It? | Stephen Riley

Jul 18, 2021

The Call to Discipleship, Part 2: Sent Ones | Stephen Riley

Jul 11, 2021

Just Show Up | Dr. Chuck Stecker
Joel League, Founding Pastor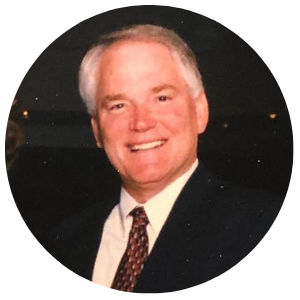 Pastor Joel League, founder and former Senior Pastor of Living Waters Church left a legacy of sermons, books, and recordings. His anointed preaching was always well-prepared, bathed in prayer, and delivered with passion giving evidence of his love for God's Word!
Joel's first book, Deliverance from Another Place is the result of a graphic night vision he received in 1973. For 24 years he was active in ministry to Israel and to God's purposes for the gentile believers in the end times as it concerned Israel and the Jewish people.
Deliverance from Another Place
is filled with insight and a challenge for believers to join in the heavenly pursuit of God's heart for His beloved Israel.
Click the button below to access Joel's books and listen to 50 of his best sermons on his website.