Watch the live stream here
Play, watch or download the latest messages from Living Waters Church
Click the LWC Logo in the upper left corner to subscribe to our channel!
May 21, 2023

David, A Man After God's Own Heart, Part 1-Humility Lost | Stephen Riley

May 14, 2023

Mothers Day 2023 | Kim Ball, Guest Speaker

May 7, 2023

God's Steadfast Love for Israel and You | Stephen Riley

Apr 30, 2023

But GOD | Fred Bates

Apr 23, 2023

Where is the Lamb? | Brandon Watkins, Guest Speaker

Apr 16, 2023

ALL IN-Pt 3 (Outward) | Stephen Riley

Apr 2, 2023

Kingdom Principles from the Triumphal Entry | Todd Claypool, Special Guest

Mar 27, 2023

Student Ministry Sunday | John Carmichael, LWC Students, Student Ministry Dream Team Members

Mar 12, 2023

ALL IN-Pt 2 (Inward) | Stephen Riley

Mar 5, 2023

ALL IN-Pt 1 (Upward) | Stephen Riley
Joel League, Founding Pastor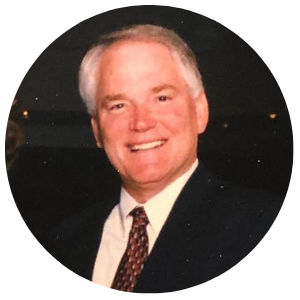 Pastor Joel League, founder and former Senior Pastor of Living Waters Church left a legacy of sermons, books, and recordings. His anointed preaching was always well-prepared, bathed in prayer, and delivered with passion giving evidence of his love for God's Word!
Joel's first book, Deliverance from Another Place is the result of a graphic night vision he received in 1973. For 24 years he was active in ministry to Israel and to God's purposes for the gentile believers in the end times as it concerned Israel and the Jewish people.
Deliverance from Another Place
is filled with insight and a challenge for believers to join in the heavenly pursuit of God's heart for His beloved Israel.
Click the button below to access Joel's books and listen to 50 of his best sermons on his website.